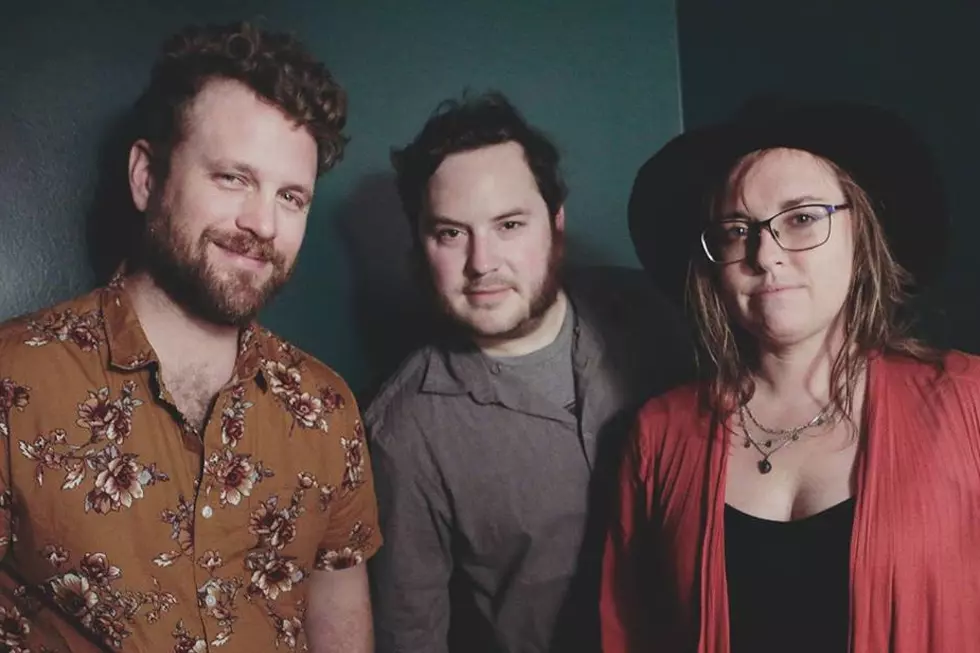 The Jon Stickley Trio: Defying Genre Through Cinematic Instrumentals
Jon Stickley Trio via Facebook
I started by listening to their song "Echolocation" on YouTube…and a few moments in, it struck me that these cats are an instrumental band! Why the exclamation point at the end of that sentence? Because let's face it – as much as I love good vocals and great harmonies, sometimes it's really fun/interesting/relaxing/invigorating (and many other adjectives) to hear, really hear, the instrumentation.
"Point to Point" was next…a trippy video filled with intricate guitar, fiddle and drums…equal parts folk, jazz, and some undefinable quality that makes me want to move away from my desk and find a nice patch of sunlight where I can stretch out, close my eyes, and let my mind wander where it will.
Who are these incredible sound weavers? The Jon Stickley Trio is "a genre defying and cinematic instrumental trio…their deep grooves, innovative flatpicking and sultry –spacy violin moves the listener's head, heart and feet."
The trio features Jon Stickley on guitar (and possibly other stringed instruments), Lyndsay Pruett on fiddle and Hunter Deacon on drums. Sounds like a simple lineup, right? "Stickley is known for his rapid-fire flatpicking and his ability to blend different musical elements from across the board to create a sound that is all his own." Pruett "…manages to compliment (sic) others' music and add striking color to it through her improvisations and textural playing."  They were both excited to "add Hunter's vibe to the mix, his creativity and willingness to experiment were two things that drew us to him."
Guitar Player Magazine writes "Stickley's Martin churns out a mixture of bluegrass, Chuck Berry, metal prog, grunge and assorted other genres – all thoroughly integrated into a personal style." What I'm saying is (and I think a lot of others will agree) – a simple lineup is working for them.
"Darth Radar," another great YouTube find from several years back, adds to those styles with what one viewer referred to as "SurfGrass." Listening/watching, I wouldn't disagree. (Another viewer stated "Found this by mistake but holy $#*! this is incredible." Yes, YouTube viewer, you got that right.
On their website, Stickley states "The Trio feels fresher and hotter than ever, we've hit our stride in terms of creating tunes that are uniquely us and that's a really exciting place to be musically. Not to mention we are so stoked to get back to many of our favorite festivals and clubs, and even more excited to play some the ones we've always dreamed of."
Is playing at Beartrap Summer Festival on their bucket list? Who knows. But after listening to their music, seeing them live is on mine, and if you love good music, it should probably be on yours, too. Lucky for all of us, we'll be livin' the dream the first weekend of August.